November 22, 2013
FORE!
Cammisa + Wipf Holds First In-Office Mini-Golf Tournament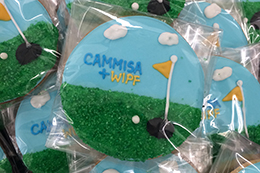 After weeks of planning and collaborating, the employees of Cammisa + Wipf teed off at their very first In-Office Mini Golf Tournament. Principals, engineers, designers and support staff teamed up to design and construct their very own nine hole mini-golf course throughout their fourth floor suite, using whatever materials they could find; binders, old specs, drawing tubes, a lot of card board, etc. You name it, they used it.
---
November 9, 2013
From SOMA to Seoul and Everything in Between
Cammisa + Wipf Principal Travels to South Korea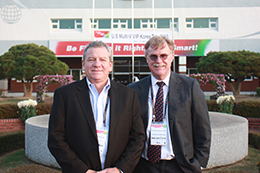 Cammisa + Wipf Principal Daig O'Connell was cordially invited by DMG North Rep, Dan Noone, to travel to South Korea for one week in November to visit various LG factories and reference sites with a small group of sales representatives, engineers, and contractors from the Western half of the United States. The intent of the junket was to observe the manufacture and installation of LG's Multi-V VRF (Variable Refrigerant Flow) heat pump systems.
---
January 2013
Flipping the Switch
Cammisa + Wipf Powers Up New SF Exploratorium at Piers 15/17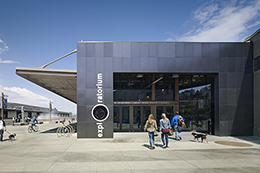 When the lights go on opening day at San Francisco's new Exploratorium on Piers 15/17 they will be powered by an electrical system designed by Cammisa + Wipf. With 300,000 square feet of indoor and outdoor space, the new facility will offer three times the exhibition area as its former location at the Palace of Fine Arts. The new Exploratorium's unique structure incorporates sustainable and energy savings systems, including the programmable control of all lighting systems and exhibit gallery receptacles. With a goal of achieving net-zero status, the Exploratorium will be one of the most efficient buildings in the country.